Curriculum: Chronologically, 7th grade Social Studies begins in pre-colonial era and ends in the antebellum era. Our big focus this year will be be using primary documents. Students will be taught to:

Cite specific textual evidence to support analysis of primary and secondary sources.
Determine the central ideas or information of a primary or secondary source; provide an accurate summary of the source distinct from prior knowledge or opinions.
Identify key steps in a text's description of a process related to history/social studies (e.g., how a bill becomes law, how interest rates are raised or lowered).​
Determine the meaning of words and phrases as they are used in a text, including vocabulary specific to domains related to history/social studies.
Describe how a text presents information (e.g., sequentially, comparatively, causally).
Identify aspects of a text that reveal an author's point of view or purpose (e.g., loaded language, inclusion or avoidance of particular facts).
Integrate visual information (e.g., in charts, graphs, photographs, videos, or maps) with other information in print and digital texts.
Distinguish among fact, opinion, and reasoned judgment in a text.
Analyze the relationship between a primary and secondary source on the same topic.


Textbook: The American Journey (Glencoe). There is no online textbook, however, there are study aides available online for each section and each chapter. You can connect by going to glencoe.com and using the quickpass codes. Our code is:
TAJ7127c and then enter the appropriate chapter number after c (no space).

Grading: Students' grades will consist of four components: classwork (30%), quizzes (20%), tests (30%) and project (one per quarter, 20%).

Google Classroom: Please look for assignments on both Powerschool and Google Classroom. I post my assignments in advance of due dates, so please check regularly. All student work will be submitted via Google Classroom, unless otherwise noted. Please note that I put the chapter notes on Google Classroom, although students are expected to take notes in class.
Powered by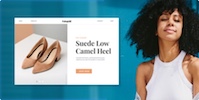 Create your own unique website with customizable templates.
Photo used under Creative Commons from el cajon yacht club